TORONTO, ON, CANADA— OCTOBER 31, 2023 — ChargeLab, the North American leader in open electric vehicle (EV) charger management software, is pleased to announce the appointment of two key executives, Shaun Stewart as President and Patrick Smith as Vice President of Engineering. Both appointments signify a step forward in ChargeLab's mission to build EV charging solutions that scale.
Shaun Stewart, the newly appointed President, brings a wealth of experience to ChargeLab. Stewart formerly served as CEO of Newlab, a Brooklyn-based innovation hub founded to address significant societal needs by scaling and commercializing emerging technologies. Stewart played a pivotal role in the growth of Newlab, supporting more than 900 entrepreneurs and forging partnerships with forward-thinking corporate and civic entities—all working together to scale frontier technologies. Previously, Stewart held senior executive roles at Airbnb, Jetsetter, and Expedia. His impressive track record also includes operations, strategy, and business development leadership for Google's self-driving car project. The project later evolved into Waymo, a standalone company valued in excess of $30 billion. Shaun Stewart's strategic insights and leadership will drive ChargeLab to new heights.
"When I set my sights on a new role, I knew I wanted to work for a Series A startup advancing the fight against climate change," said Shaun Stewart. "ChargeLab stood out because it's positioned to radically impact the future of sustainable mobility. I'm incredibly aligned with the cofounders' vision, and I look forward to working with this talented team."
Zak Lefevre, ChargeLab CEO, shared his thoughts on the appointment of Shaun Stewart, stating, "Shaun's remarkable track record and entrepreneurial spirit align perfectly with our vision to dramatically level up EV charging for everyone. We're thrilled to have him join us at the helm of ChargeLab's leadership."
Joining Shaun Stewart is Patrick Smith, the newly appointed Vice President of Engineering. Smith's distinguished career includes early roles at Red Hat and Blackberry, where he honed his skills as a software developer. More recently, Smith served in senior leadership positions at Flipp and Xero, showcasing his technical expertise and talent for managing large-scale teams. He is committed to accelerating engineering initiatives while fostering a rewarding work environment for the top talent ChargeLab attracts.
"I am excited to be a part of ChargeLab's journey to revolutionize the EV charging landscape," said Patrick Smith. "I am confident that this team can deliver software solutions that address the growing demand for electric vehicles."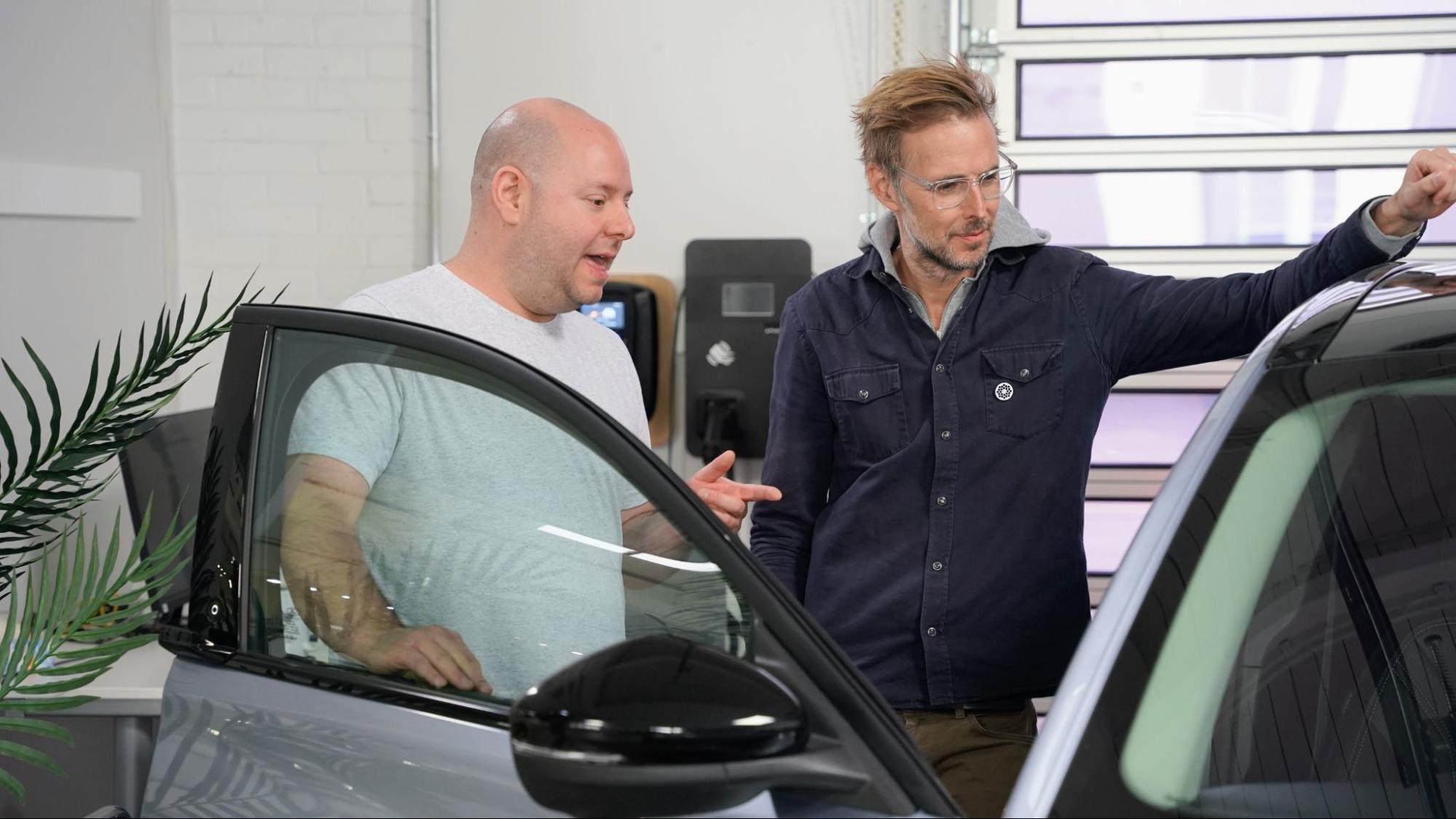 At the Lab: Shaun Stewart, President, and Patrick Smith, VP of Engineering in ChargeLab's EV charger test facility.
"I am incredibly excited to have Patrick Smith on board as our Vice President of Engineering," Ehsan Mokhtari, ChargeLab CTO, shared. "Patrick's on-the-ground development experience and proven tech leadership make him an invaluable addition to our team. I have no doubt that Patrick's expertise will drive our engineering efforts to new heights."
ChargeLab is dedicated to developing cutting-edge EV charging solutions that make electric transportation more accessible, efficient, and environmentally friendly. With the addition of Shaun Stewart as President and Patrick Smith as Vice President of Engineering, ChargeLab is poised for a new era of innovation and growth.
About ChargeLab
ChargeLab is North America's leading software platform for managing electric vehicle chargers. Its feature suite includes advanced power management, troubleshooting, and monetization tools that help sustainable mobility businesses grow. Its world-class solution is also hardware-agnostic and fully OCPP compliant. ChargeLab is the only software company to have forged multiple major partnerships with established manufacturers, including Eaton, ABB, and RAB. The company is on a trajectory to transform North American transportation—all by delivering simple tools for CPOs and an unparalleled EV driver experience. For more information, visit www.chargelab.co.
Media contact
ChargeLab
press@chargelab.co
1 (800) 636-0986 ext. 210